A Timeless Lifestyle
While Kalae is informed by the natural beauty of the island, it is a world unto itself, designed to inspire and engage its residents. From its numerous pools, water features, and distinctive suite of captivating courtyards, Kalae is historic, modern, and entirely unique.
Level 1 Amenities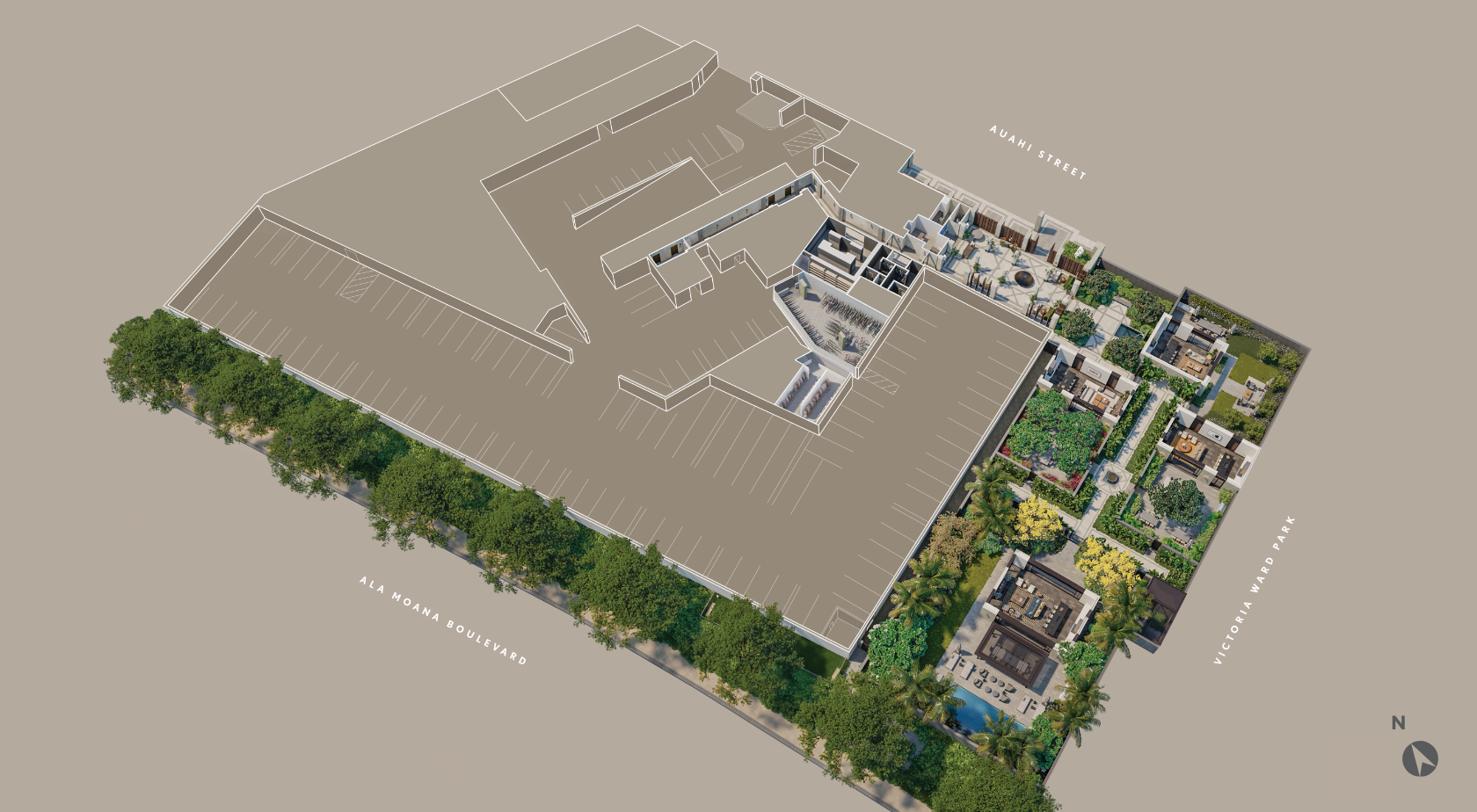 Lobby

Front Desk

Security Office

Resident Manager Office

Restrooms
Mail Room

Parcel Storage

Secured Bicycle Storage

Secured Board Storage

Entrance to Mālie Courtyards
Mālie Courtyard Mauka

Mālie Courtyard Sunset

Mālie Courtyard Sunrise

Mālie Courtyard Makai

Dog Run
Retail Space Along Ward Avenue

Vehicular Entrance

Secured Residential Parking

Port Cochère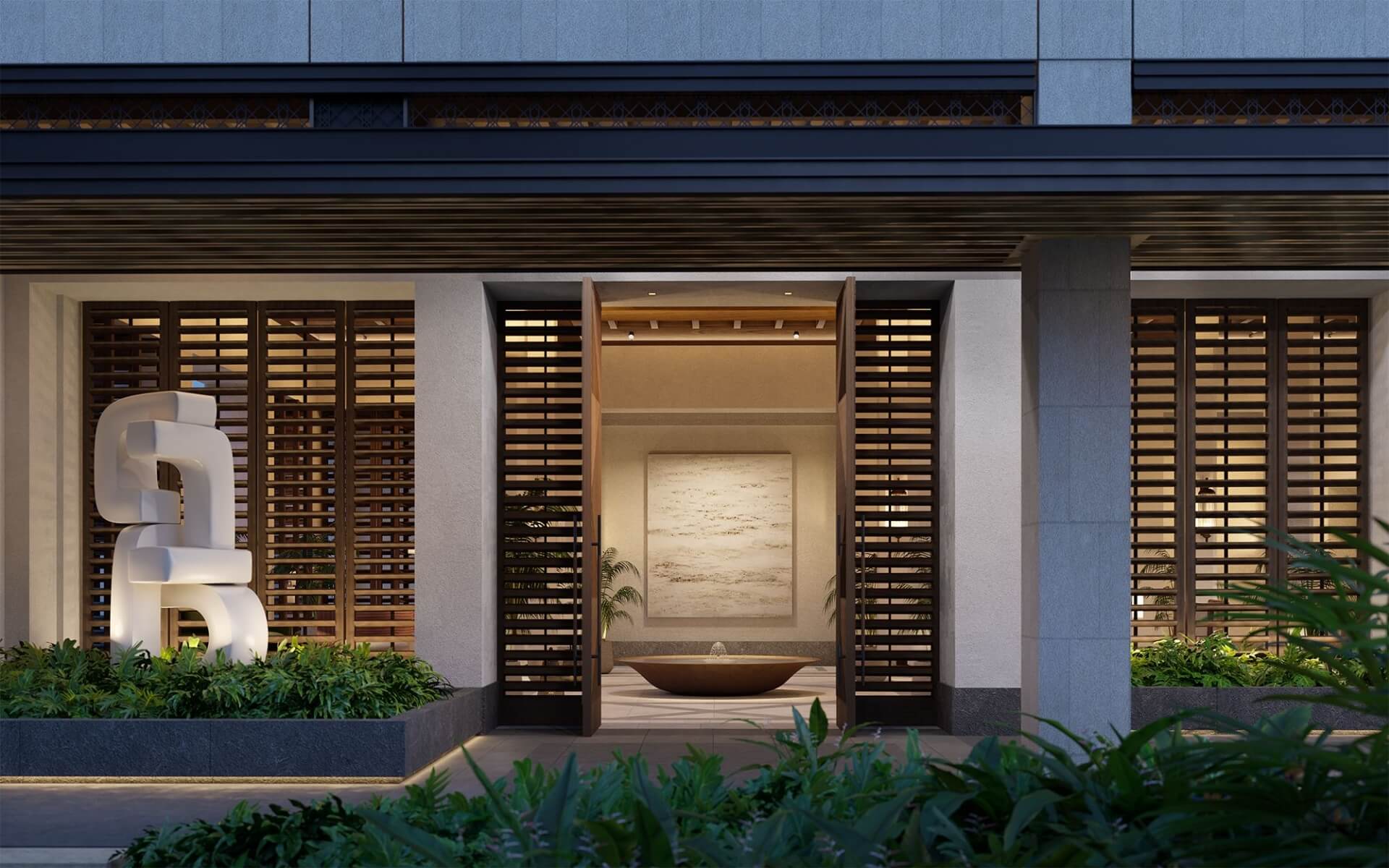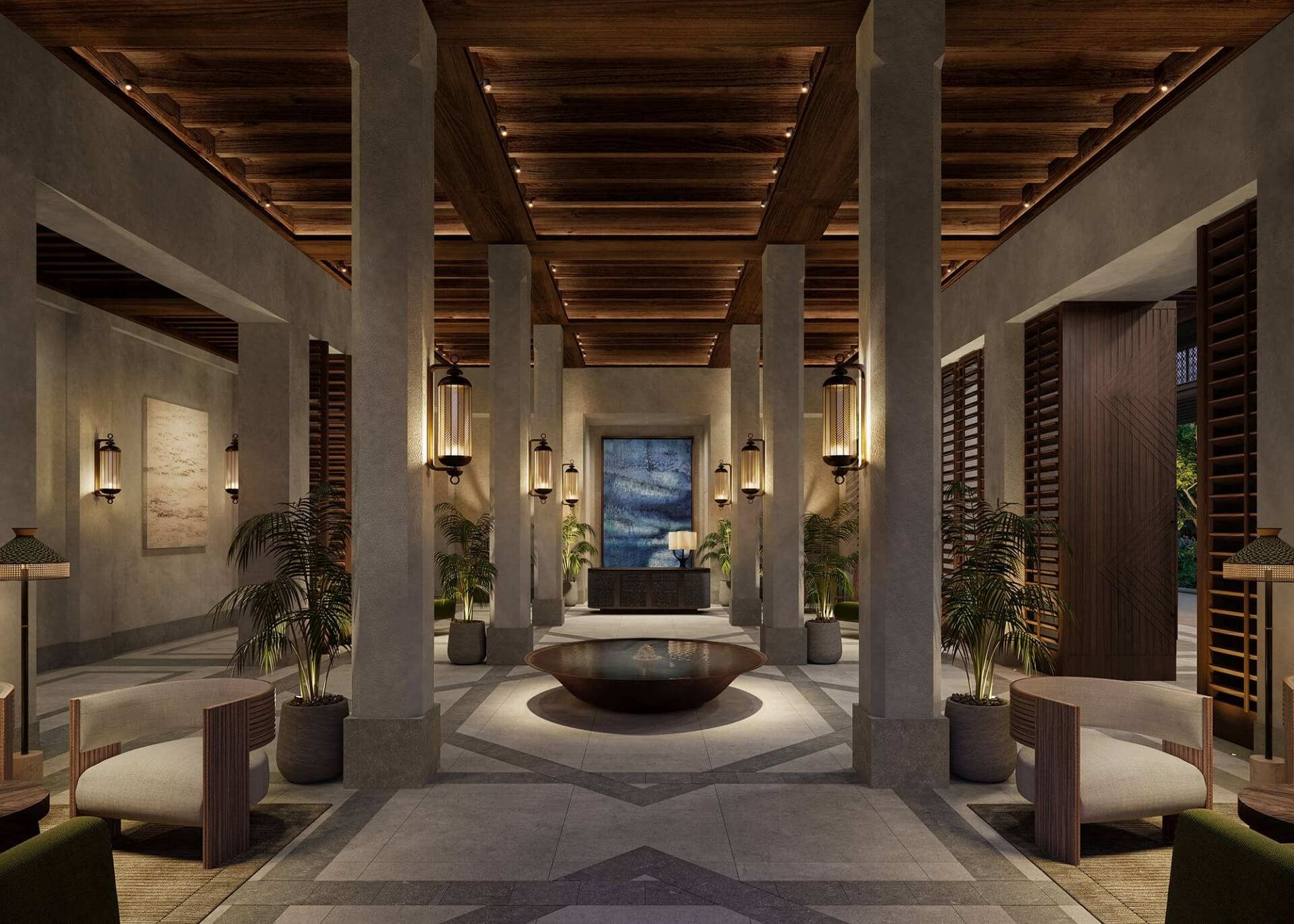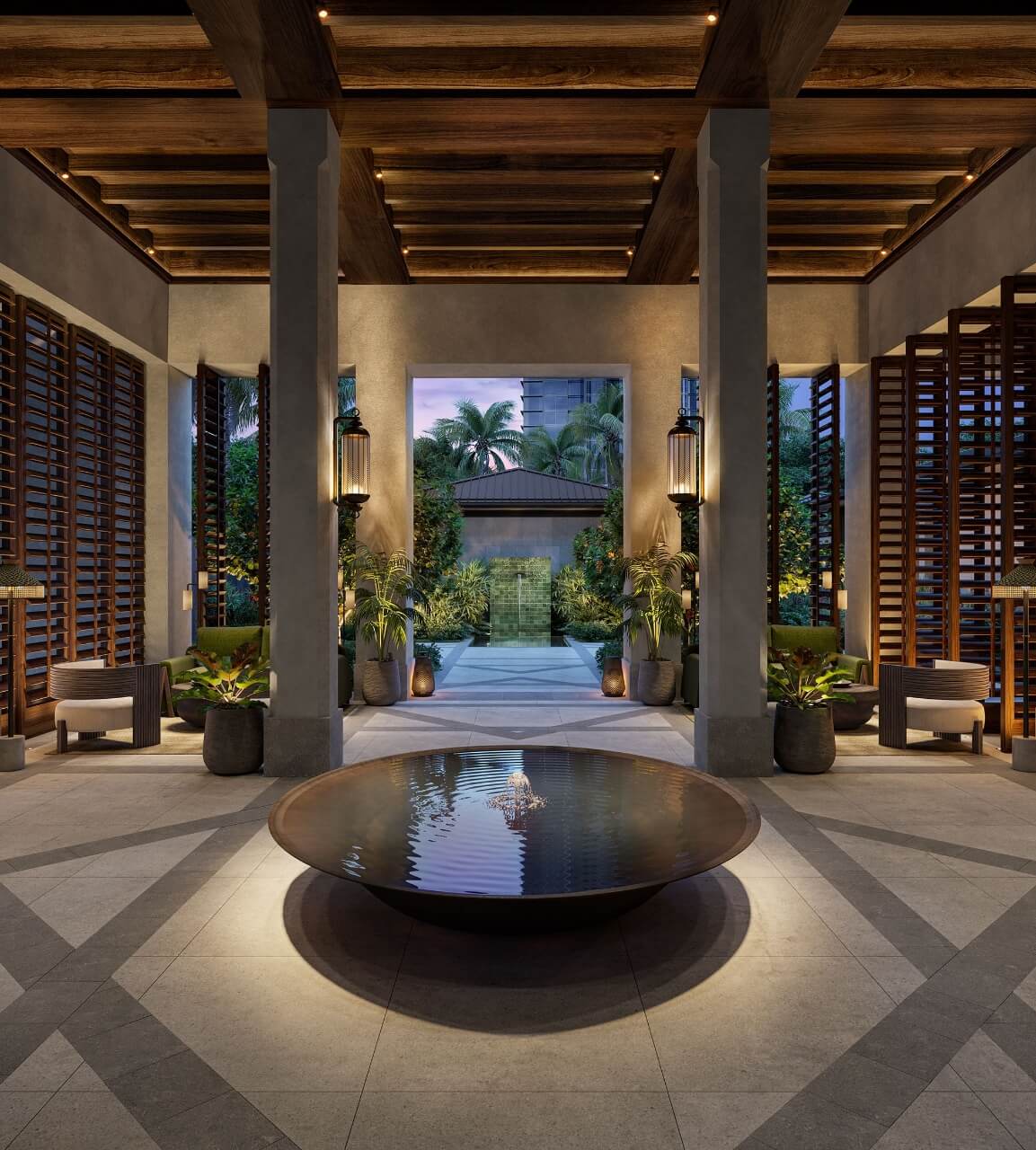 Welcome to the Mālie Courtyards
The Mālie Courtyards are serene expressions of a timeless way of life. The semi-private indoor-outdoor courtyards with adjacent bungalows feature lush green spaces designed to awaken your senses and foster connection with people and place.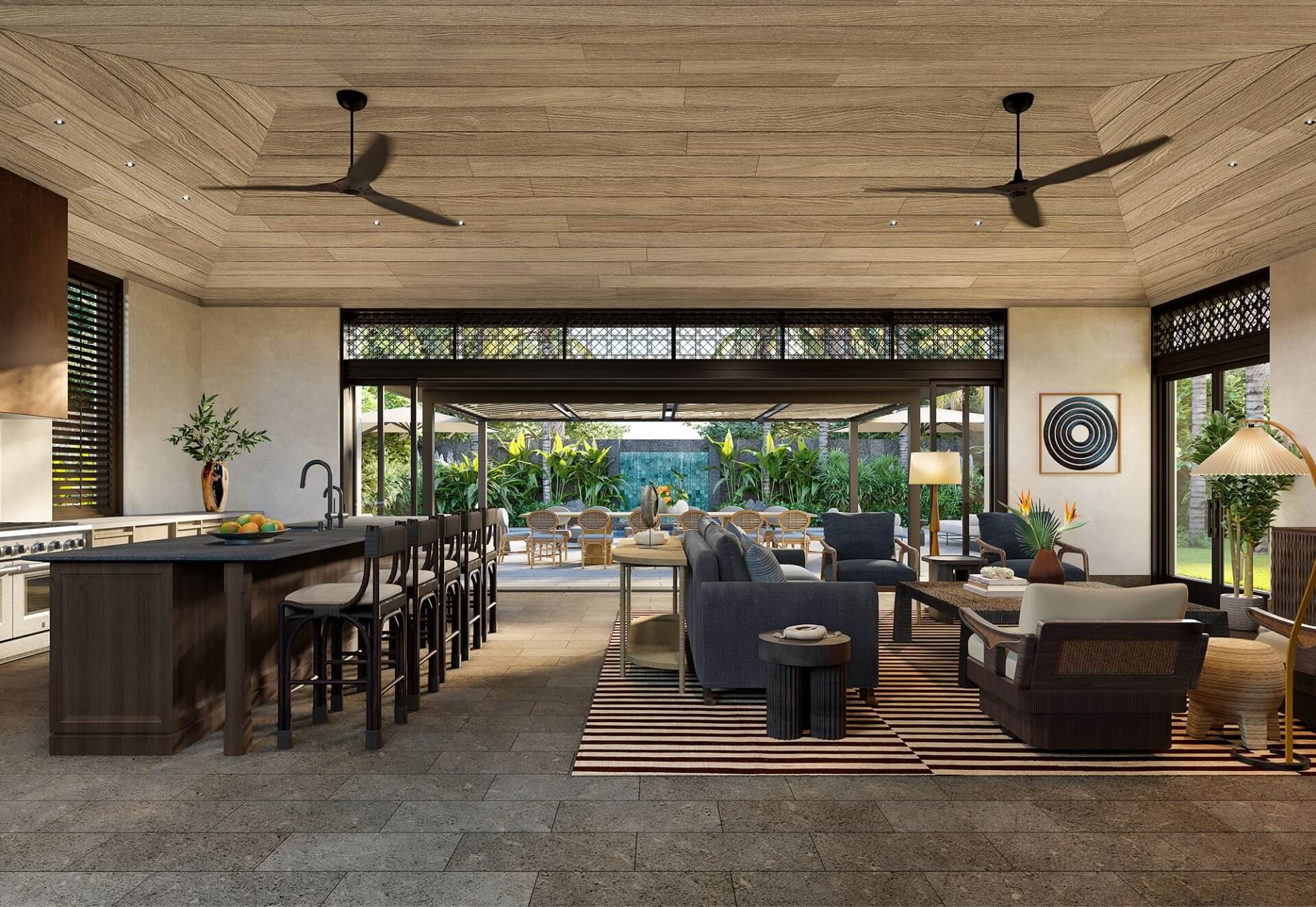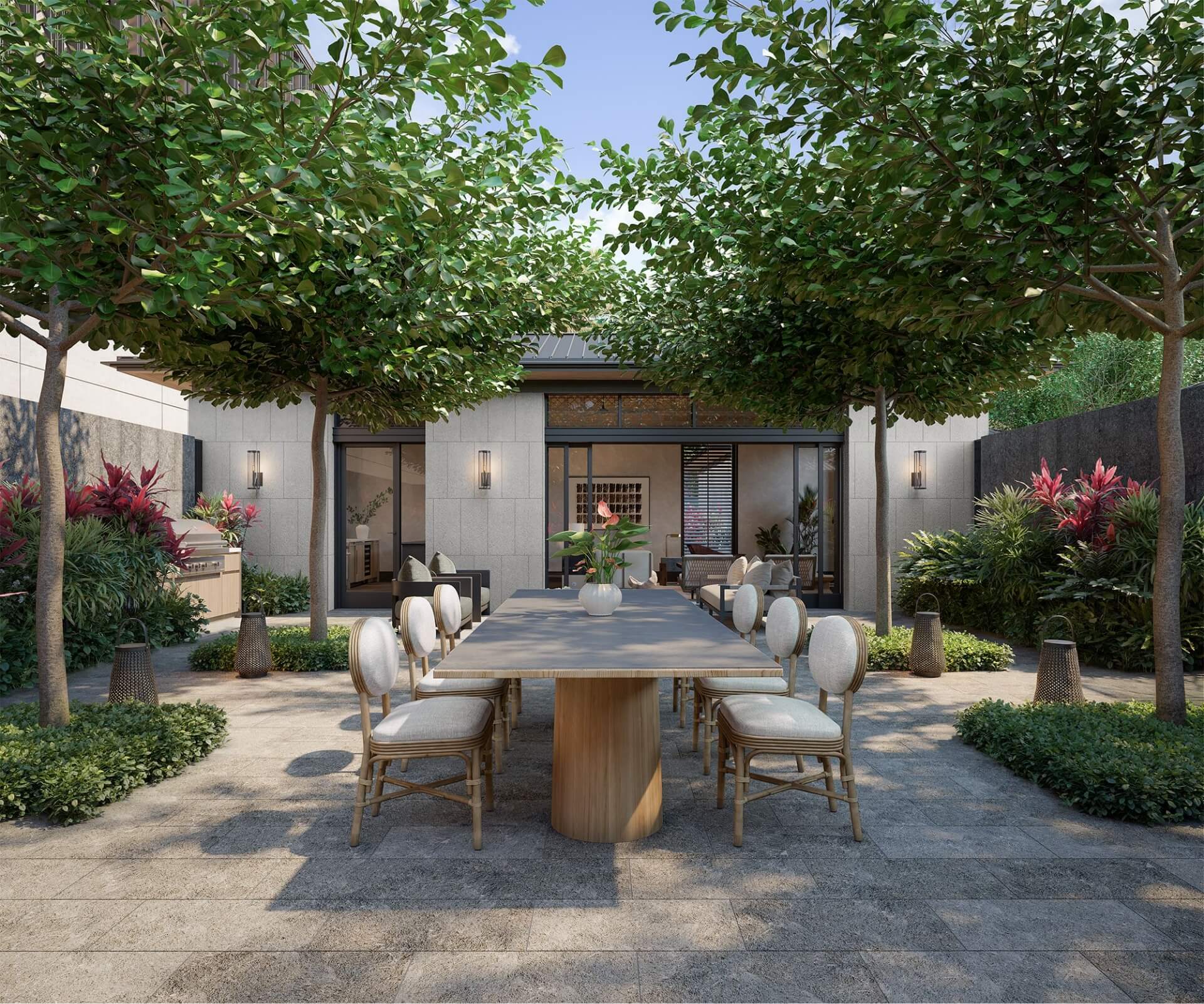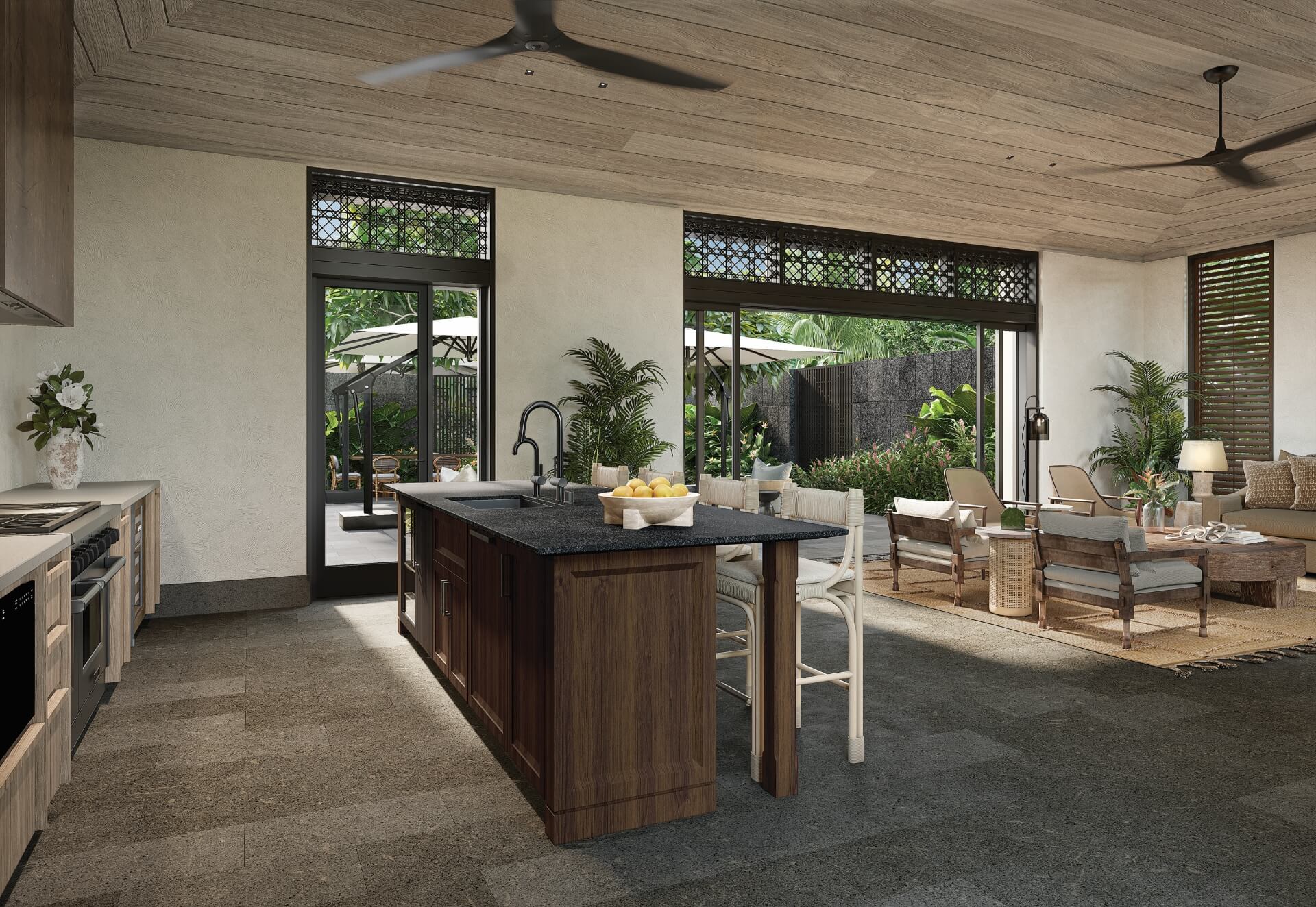 Level 5 Amenities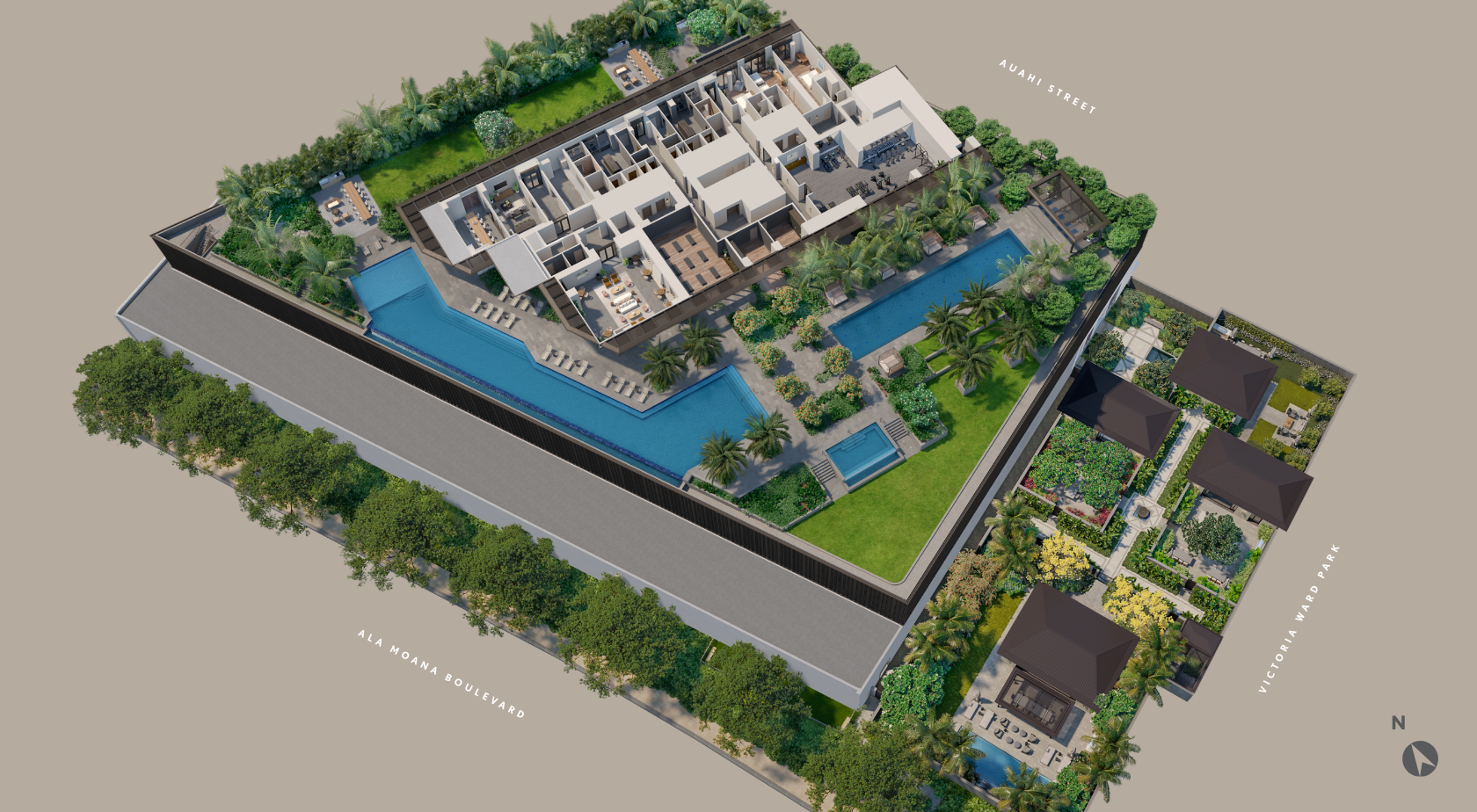 Owners Lounge

Resort Pool

Fitness Pool

Spa

Great Lawn
Pool Pavillion

Fitness Studio

Personal Training Room

Personal Training and Treatment Room

Movement Studio
Restrooms

Private Dining Room

Catering Kitchen

Women's Locker Room, Shower and Sauna

Men's Locker Room, Shower and Sauna
Guest Suites

BBQ Area with Pizza Oven

Additional BBQ Quick Grills